JARED LETO
my so-called hunk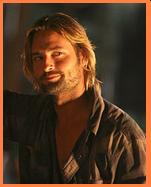 JOSH HOLLOWAY
Adrien Brody
"tragically beautiful"
CHRIS NOTH
..and his name was "John"..what else? I found him before Carrie on Law & Order.
KEANU REEVES
at his best in my opinion..retro 80s grunge
MICHAEL IMPERIOLI
the Sopranos "Kristafah"
JOHNNY DEPP
another good job god!
ROBERT DOWNEY JR.
just get a cab
LENNY KRAVITZ
the man just plain ROCKS
JAMIE OLIVER
absolutely precious
COLIN FARRELL
WHAT?? i'm NOT blind!
KENNY JOHNSON
"The Shield" Murdered My Screensaver
BALTY GETTY
what's NOT to luv? total package
OLIVIER MARTINEZ
Parisian Capricorn 1966
CHRIS ROBINSON
Kate Hudson isn't the only one who think there's something sexy about this Black Crowes front man.

ROGER HOWARTH
resident soap stud
..lastly but never least..
The BEST of "BLOW"!!
Jordi Molla/"Diego".."Where'd ya' get THOSE eyes?"
MORE TO COME!!! ;)